A big part of any content marketing strategy is the need for high quality images. Images can enhance your content, help with your storytelling, and really just tie any blog post or site page together.
However, searching for re-usable images on Google just doesn't cut it sometimes. It can be tough to find an image in the size you want, or one that has high enough resolution. Or you could find the perfect image on Google, but it's not flagged for re-use.
Avoid low quality image and copyright issues with these three stock photo resource sites.
All photos published on Unsplash can be used for free. You can use them for commercial and noncommercial purposes. You do not need to ask permission from or provide credit to the photographer or Unsplash, although it is appreciated when possible -- although credit is not required, the photographers who have made their images available on Unsplash to appreciate a credit whenever possible, as it provides them with additional exposure to their work and encourages them to continue sharing. A credit can be as simple as adding their name with a link to their profile or photo (ie: "Photo by Jeremy Bishop on Unsplash")
You can search Unsplash by Collection or by keyword, or explore by popular categories, like business, women, nature, technology, food, or travel.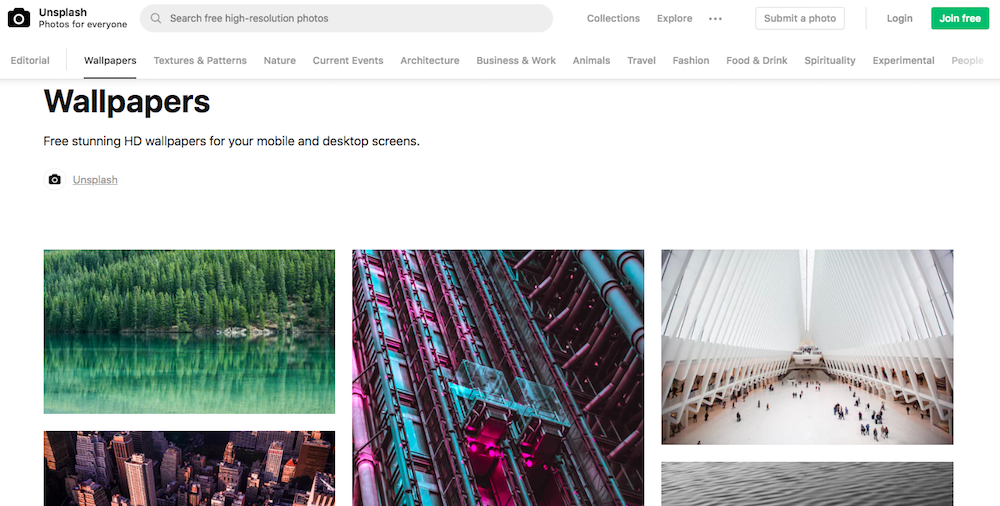 All photos on Pexels are also free for personal or commercial use. Again, attribution is not required but giving credit to the photographer or to Pexel is always appreciated and respected. Pexels and its photographers also encourage creativity and will allow you full license to make any modifications or edits to any photos before using them for your own purposes.
They do have some restrictions on their images, which are fairly obvious and very reasonable:
Don't sell unaltered copies of a photo, e.g. don't sell it as a stock photo, poster, print or on a physical product without adding any value.

Don't imply endorsement of your product by people or brands on the image.

Don't redistribute or sell the photos on other stock photo or wallpaper platforms.
You can search for images on Pexel via keywords, or through popular photos or collections. Pexel also displays a "Photographer Leaderboard" which showcases users with the most views of photos uploaded within the last 30 days.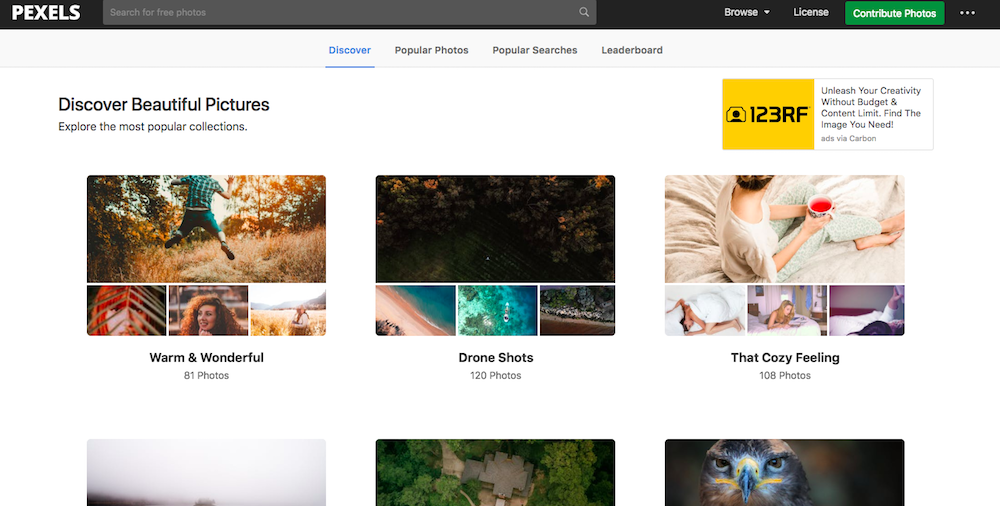 Pixabay offers a staggering 1.5 million of royalty-free photos and videos in its repository. All content is released under the Creative Commons CC0, which makes them safe to use without asking for permission or giving credit to the artist - even for commercial purposes.
You will still find sponsored images, like those owned by Shutterstock, which are shown and offered to help finance Pixabay, but those images will be marked with a Shutterstock logo and will clearly detail the cost per download for any non-free options.
Pixabay is also interesting in that it not only offers photographed images, but also illustrations, vector graphics and videos as well.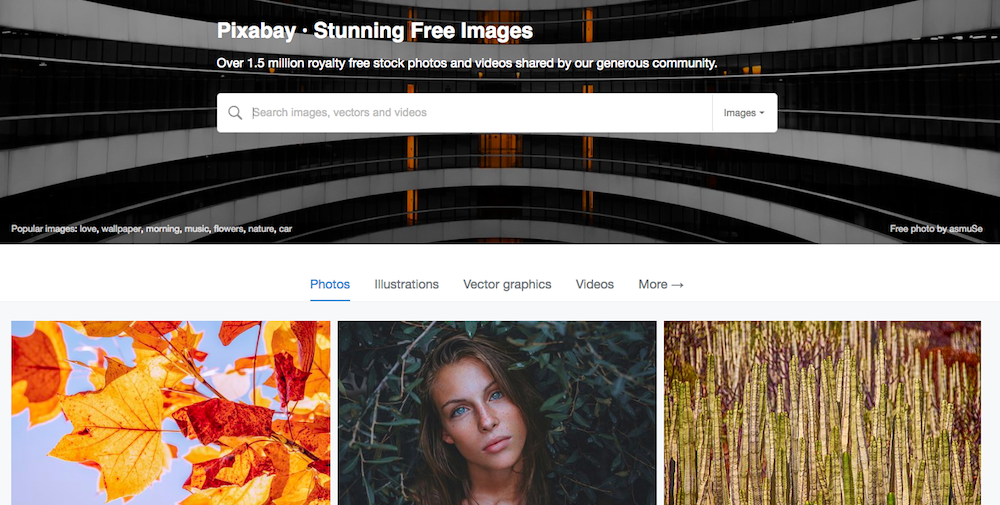 ---
Happy image hunting!