We've been hearing about video for years, so it doesn't come as a surprise when I say that if you haven't started publishing videos yet, it's time to get going as part of your overall B2B marketing strategy. Visual content stands out more than other types of media, is easier to digest and preferred by many, and also allows viewers to connect deeper with the content and build familiarity and trust with any people within the video.
In 2016, 62% of B2B marketers rated video an effective content marketing tactic (
Content Marketing Institute
), and 70% of B2B buyers and researchers
watch videos throughout their path to purchase
. Video has become an integral part of the B2B buying experience.
So with that in mind, here are some key considerations when creating videos as part of your B2B marketing strategy.
1.
Determine What Style Video Will Resonate With Your Target Personas
First of all, make sure you understand your audience. For example, if you're showcasing your SaaS product, you may be presenting something completely different than if you're featuring what a specific video camera could do. Go back to your buyer personas, and determine what they will want to see. For SaaS, people will likely want to see the software in action, to understand its benefits and how it'll apply to resolving their needs (see example here).
Seek out what competitors in your industry are doing so you can either emulate what they're doing well, or do better at what they're not. Think about what your viewers need to know and whether you have an entertaining way to showcase the info. At this point, you can start to produce your video content.
2.
Keep Your Video Short and Simple
One thing to keep in mind when creating videos is that people's attention spans are short (See Wistia study). Videos that are 1-2 minutes in length will often be all that anyone has patience for, even if it's filled with action and animated shorts and humour. After 2 minutes, there's usually a sharp drop-off of viewership.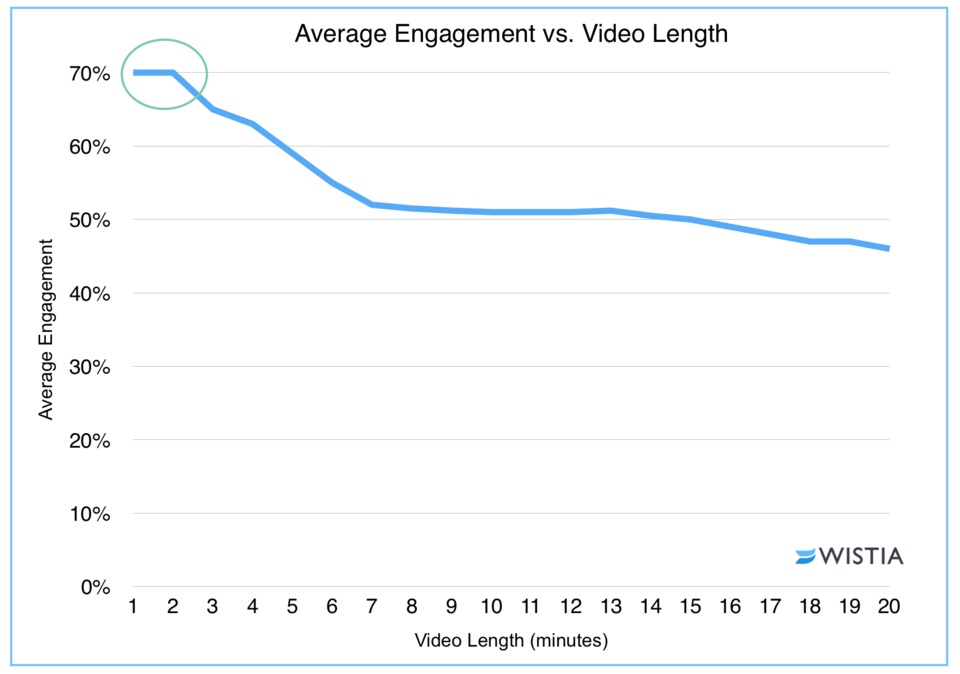 The next sweet spot of video length is 6-12 minutes - if someone sticks around for 6 mins to begin with, they're more likely in it for the long haul.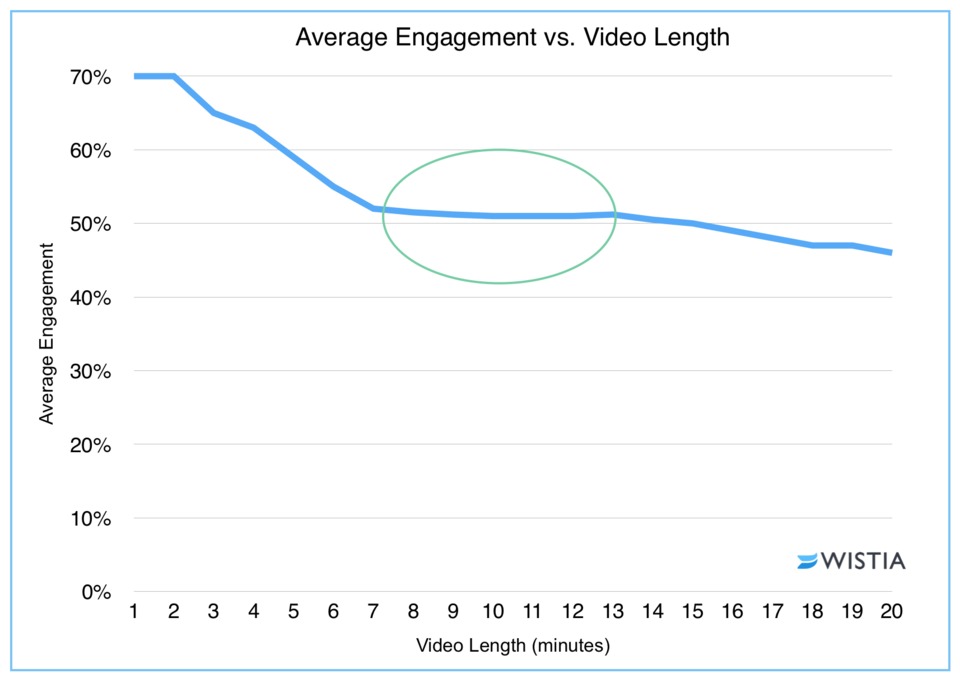 So produce shorter 1-2 minute videos if possible, and if you need longer form content, keep things interesting and insightful, and provide a lot of value to the viewer.
3.
Develop a Compelling Script
Like any story, your script should have a beginning, a middle, and an end. It's key to have an introduction to your video topic, followed by 3-5 points of interest, then summarize and end with a Call To Action, so viewers can understand their next steps.
Make sure to ask yourself, "What do I want my audience to feel, think and do?" From here, you should be able to create and shoot a video that will be under 2 minutes long (unless you're ready to move on to longer, instructional style videos).
4.
Use What You Already Have to Start Shooting
Nowadays, we carry video cameras in our pockets, as most of us have smartphones. Make sure to use the higher quality main camera on your mobile device to shoot, and have good natural lighting as a starting point (make sure to be facing directly into the light, with the camera pointing in the opposite direction from any light sources). From there you can buy lightboxes to improve lighting - there are many inexpensive options available, from about $100+.
The other important thing to keep in mind is your audio. You'll want to purchase a wired lapel mic that you can easily plug into your smartphone and test out so that the sound is crisp and clear. Decent lapel mics with foam windscreens will help with background noise, as long as they are used properly (outside of and not inside of clothing).
Set up a small tripod, use a free online teleprompter on your laptop (we use cueprompter.com), and shoot!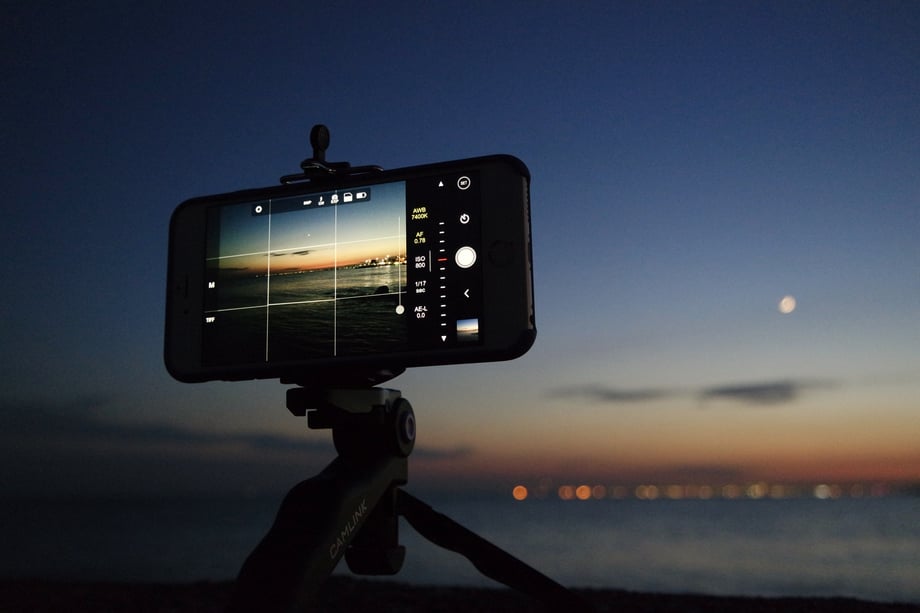 5.
Test What Works
Before you start paying for more intensive video production, try shooting a few and testing them out. Are they helping to increase conversions on your landing pages? Are people watching your videos and finding you across the web, on your preferred video platform? Which types of videos are resonating better with your audience?
Introduce this new medium and see how it works before investing in more expensive options of video production.
Summary
To summarize, How to Make Great Content for your B2B Video Marketing Efforts
Determine what style video will resonate with your Target Personas

Keep Your Video Short and Simple

Develop a Compelling Script

Use What You Already Have to Start Shooting

Test What Works
Now that you know more about successful B2B video marketing, please check out our recent blog posts covering more useful Inbound Marketing tips. If you liked this video, subscribe to the Umami Marketing YouTube Channel and the monthly Digital Marketing Postcard.
I'll be back again in December to answer more of your questions. See you next month!