Marketing attribution is defined as the ability to determine what marketing touchpoints are responsible for a closed sale. This is useful to understand so that you can make better decisions when it comes to what you should be doing more or less of in your marketing strategy that will result in the best ROI.
For a B2B marketing strategy, this can be challenging, as there are more complex paths to a purchase, which means more touchpoints and likely a longer buyer's journey that isn't necessarily following a "typical" path. For example, a potential customer may start off by attending a trade conference and meeting a software vendor where she asks questions and learns about the product as a starting point. From there, she heads home, reads a few blog posts, downloads a guide, and then a couple colleagues browse the site and watch a webinar produced by that same business. At a certain point, she person requests a demo, and over a few months, selects that vendor from a longer list of options to solve her business challenge.
While this journey may involve multiple decision-makers and a multitude of touchpoints, both online and off, how can you determine what particular media played a larger role in the final purchase decision?
With all that complexity in mind, here are some key considerations when determining attribution for your B2B marketing efforts.
Determine What Attribution Model Makes Sense for Your Business
Marketing attribution may be a lot easier for consumer marketers. When someone is making an online purchase, you can often factor in the Last Touch as the reason for a purchase (someone saw a Google Shopping Ad, and decided to buy a gift on an ecommerce site).
For B2B, this isn't necessarily the case. The First Touch may be even more key, as this is the first interaction that attracted a prospect in the first place to learn about your business. Even so, this may still not be enough. As we discussed in our example before, there could be 10 or 15 touch points along the way over a period of months, or even years!
As a result, you may want to consider Weighting, or giving each touch along the way some credit for the end sale, either via even weightings to each, or calculating varying credit depending on where the touch is along the journey. This can also be difficult, since there are so many contacts within an organization who may all have an influence on the end sale, where some touches are offline and difficult to track in a CRM or database.
These various attribution marketing models can also be used, dependent on the needs and complexities of a particular business. They are helpful for generating hypotheses about the relative value of various touches.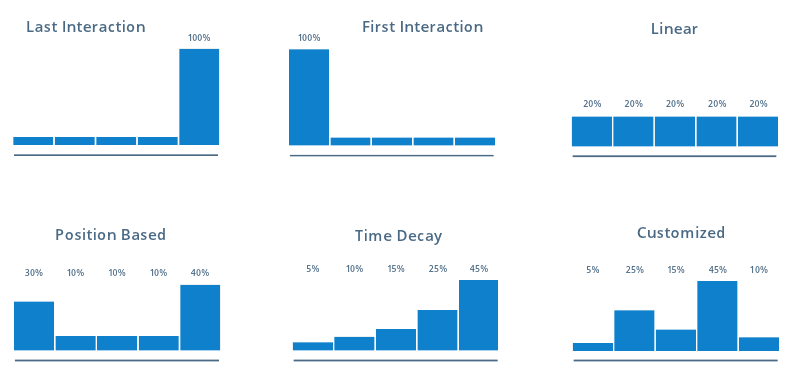 Understand What Works
Once you come up with a model that works best for you, you'll potentially realize that not everyone in your organization will be in agreement. The important thing to keep in mind is why you're implementing this in the first place - you want to gain insights into a buyer's journey to better identify prospects, engage with them, build a relationship, beat your competitors, and close more sales, faster. In turn, you'll be better able to calculate the cost of a B2B sale and what you need to do to improve this at the account level.
Select A Tool
Nowadays, more and more solutions are out there to help automate and improve your ability to better determine marketing attribution.
Salesforce Pardot has a Winter 2018 beta out that allows campaigns to be tied together between the CRM and marketing platform, and provides reporting on First Touch, Last Touch, and other Weighted Attribution models, which I'm looking forward to trying out soon. SalesForce also has the capability to track attribution, if data is entered correctly and kept up to date.
HubSpot Marketing Enterprise also provides attribution reports to determine credit along the conversion path for more complex businesses.
The key here is to focus on what your business needs to measure, how it should measure this, and THEN and ONLY then, figure out what tool you should use and how it needs to be set up. If you already have Salesforce, for example, and it doesn't provide the marketing attribution information you need, don't try to fit a square peg in a round hole - find a solution that works with it to get the end result you're looking for.
Determine Where to Allocate Budget
The whole purpose of understanding attribution for a B2B marketer is to justify their investments in order to make better decisions. It's all about optimizing the entire buyer's journey from the very first point of contact to the final purchase, and then beyond to continue to delight the customer.
When you have data to see what channels and campaigns lead to a better return on investment, it's much easier to decide what to do more or less of in future to continue to improve this path to sale.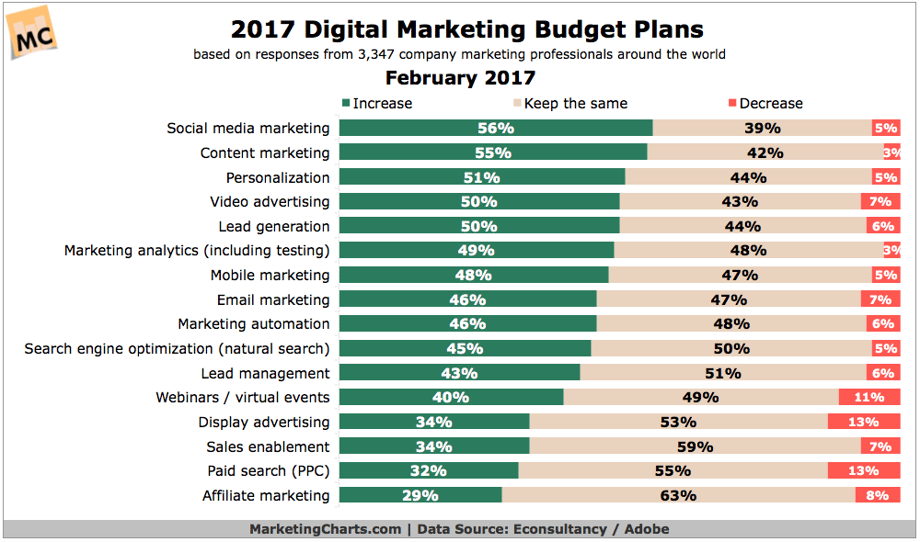 Summary
To summarize, there are a few steps to better understand Marketing Attribution for your B2B Efforts:
Makes Sense for Your Business

Understand What Works

Select A Tool

Determine Where to Allocate Budget
Now that you know more about B2B marketing attribution, please check out our recent blog posts covering more useful Inbound Marketing tips.
If you liked this video, subscribe to the Umami Marketing YouTube Channel and the monthly Digital Marketing Postcard. I'll be back again in the new year to answer more of your questions. See you next month!