Now more than ever, viewers hold the power to watch content they want to watch, when they want to watch it, where they want to watch it, and on what device they want to watch it on. This means producers of content need to really fight (with great content!) to earn their slice of the viewership pie.
In the wake of the Cannes Lions Festival and Vidcon, it's timely for us to take a look at the recent announcements in the world of video, and look to what the future may hold for content production and video marketing. Here are a couple new releases to watch.
Instagram Launches IGTV
On Jun 20th, Instagram announced its launch of IGTV, "a new app for watching long-form, vertical video from your favourite Instagram creators". While IGTV is its own standalone app, existing users will also be able to watch it from within their Instagram app with the click of a button, making it easily accessible.
IGTV will display videos full screen and vertical, and each video can be up to one hour long (vs. Instagram videos, which max out at one minute). Each creator you follow on Instagram will become a "channel" for you to follow and watch on IGTV.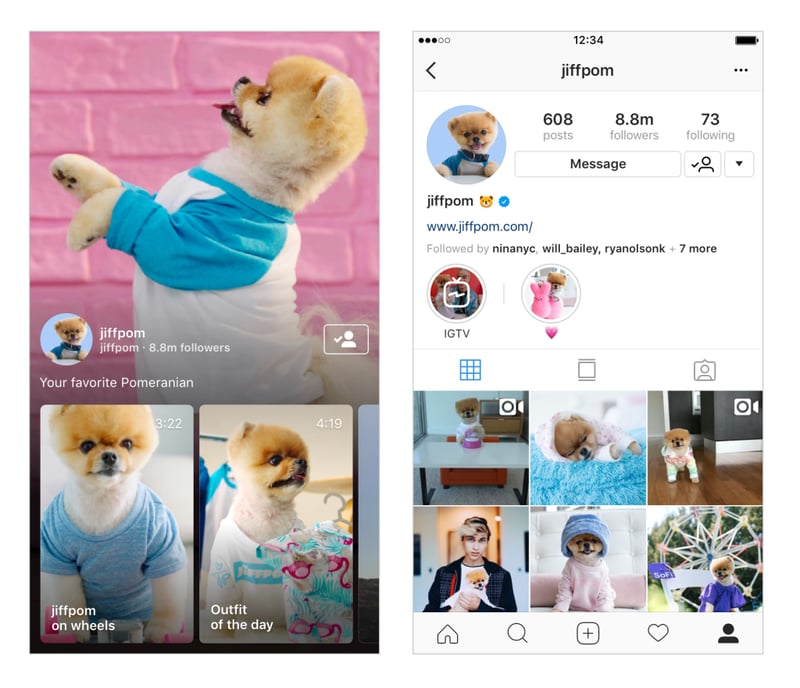 IGTV is not just available for celebrities or brands; any user can become an IGTV creator and upload their own content to the new app. Ads are not currently being displayed on IGTV content...yet...but as this new feature is in direct competition with YouTube, Instagram will surely find a way for creators to monetize their IGTV content in the future.
With over 1 billion monthly users, Instagram has a massive audience and this new app is a great way to further increase viewership. It will be interesting to watch IGTV's progression as it gains traction over the next few months, and truly understand its impact on creators, brands and advertisers.
YouTube Announces Creative Suite
Announced at the 2018 Cannes Lions Festival, YouTube is rolling out Creative Suite, a "collection of resources to help brands tell great stories on YouTube, test creative variations and measure creative impact". Here's a look at some of the features:
Video Experiments this is a segmented testing tool in AdWords, which will allow you to measure the impact of your creative on metrics like awareness, consideration, purchase intent, etc. Essentially a way to simulate focus groups, "video experiments convert non-working media spend typically used for focus groups in simulated ad environments into working media spend in real ad environments. On YouTube, people only watch what they want, making it an ideal testing ground for actionable results you can trust."
Video Creative Analysis once launched, this feature will automate the process of consolidating creative performance reports, and a future ability will offer the ability to annotate key moments within your video to show which percent of your audience saw that key moment. For example, this reporting feature will be able to tell you if different viewers saw certain parts of your video, like a logo or product placement.
Director Mix essentially lets you 'DJ-table' your videos, by allowing you to swap certain elements - like text, image, or sound - between versions, so that you can build the ideal video for an ideal viewer and determine which version performs best.
Video Ad Sequencing currently in alpha mode, allows brands to tell a sequential story or showcase product messaging over a series of ads or across multiple pieces of content. "By showing your story in sequence, you have the potential to drive deeper engagement, awareness or consideration".
YouTube announced that Kellogg's and 20th Century Fox have already started to play around with some of these features and have had positive experiences.
---
As IGTV and YouTube's Creative Suite are (very) brand new, we'll be keeping a close eye on both to see how they develop, and for future releases or enhancements that might be rolled out.